.
This past Saturday we didn't know what to do with the boys. The weather wasn't bad, but it wasn't great. We had spent the previous weekend at the mall since the weather was so nasty, but didn't feel like being indoors again.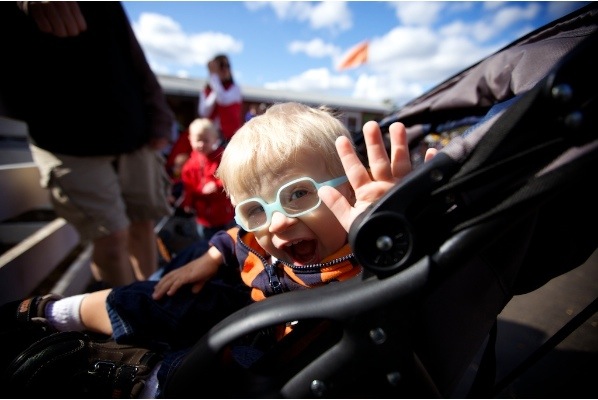 So while we were all at breakfast (our Saturday tradition now after they go to My Gym) I did a goole search for "Puppy Petting Zoo" on my phone. I had visions of the boys rolling around in a pile of puppies while laughing and playing. While I didn't find any puppy petting places, I did find a farm nearby called
Johansen Farms
that had plenty of child activities year round. So off we went!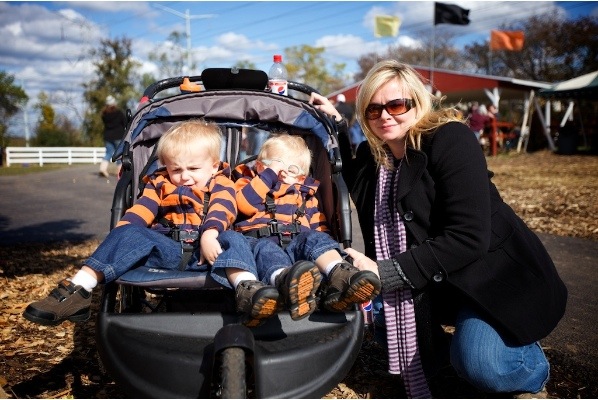 Because of Brenda's condition we were not able to do a lot with the boys (it really does take the two of us when they're not strapped down), but I'm sure next summer they'll be able to enjoy it a lot more. There were hay rides, train rides, pony rides, a Jumpin Playroom, and animals of all kinds that you could pet.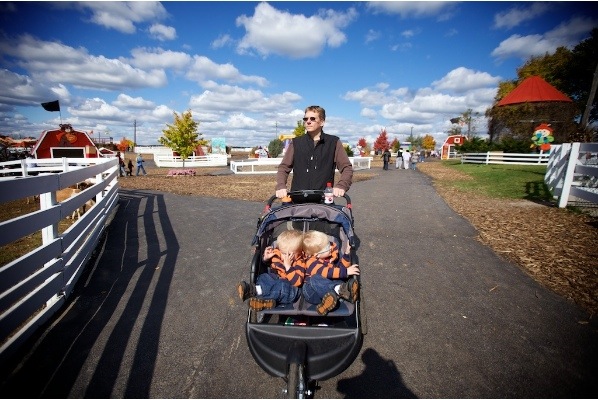 The rest of the photos are on
SmugMug