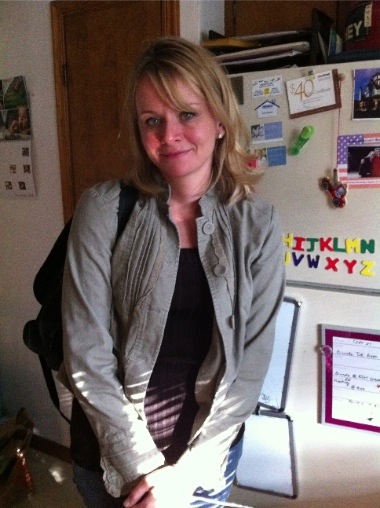 Just like the prisons have a program to reintroduce reformed convicts into society, we have come up with our own version of a transition program for Brenda.
Starting this November Brenda is returning to the work force as a freelance editor. But after 3+ years of not working outside of the house, she was feeling just a bit rusty and apprehensive. Would she spontaneously burst into song in front of the client and sing the Bob the Builder theme song? Would she keep saying to the client "very good" for even the smallest accomplishment? Or even worse, would she start asking those around her if they went poopy in their pants?
To help ease her transition back into the world of non-child speak, we decided to swap jobs for the month of October (actually, it already started today). She would work at the office at a place she's familiar with, with people that she knows – and I would take over at home being Mr. Mom. That also has the side benefits of giving me more time with the kids that I don't normally get, and her a break from the kids for a bit.
So we shall see how the month goes, but it seems like a win-win all around.