In a word… Wow.
The first 2 hours of the class I was concerned that it may be a bit too basic for me. After all I had been reading a lot and what was covered I already knew. But that quickly changed and before I knew it I was having flashbacks to being in HS and was sweating. I could tell the people around me were "getting it" a bit faster and had more experience. I was falling behind and fast!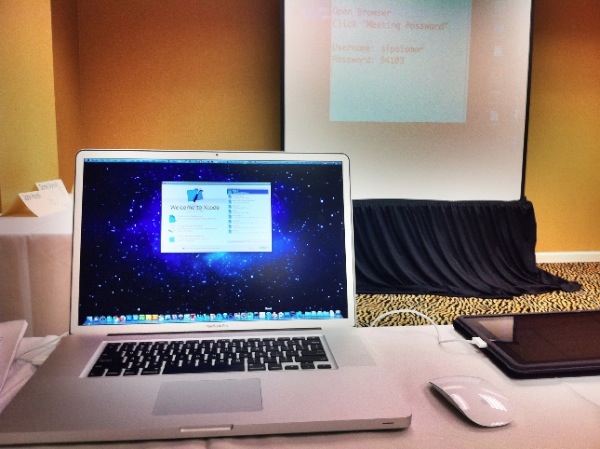 I took a short lunch and came back early to keep working and by the end of the class I was caught up. I'm used to being the most technical person in the room, but here I'm probably the least educated on the topic. I think it's been a long time since my brain really felt stressed stretched like this.
But, I have a few hours tonight to brush up on what we did today, and tomorrow I'm getting up early to read ahead in the next few chapters so that I'm as prepared as possible.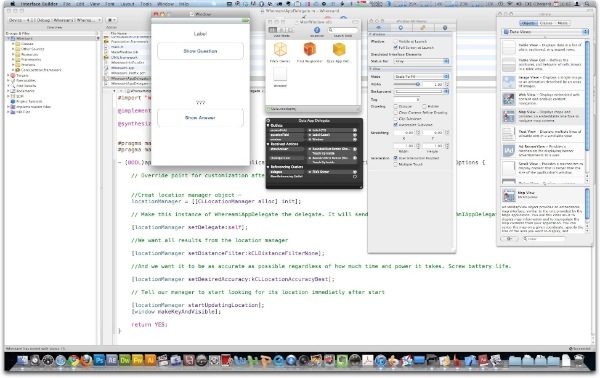 We did actually write no less than 3 applications today, and 2 were actually deployed to the iPhone for testing. It was a pretty cool feeling to see your own application loaded onto the phone.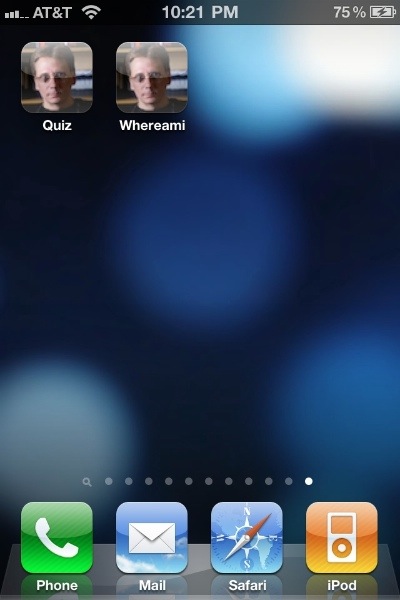 I'm really looking forward to tomorrow and the rest of the week. It's a good class of people, and the two teachers (Aaron and Joe) from Big Nerd Ranch are awesome. I've struggled at times when I was reading and typing my own code, but having somebody right there that can look over your shoulder and explain what you did wrong is pretty awesome.
More later this week!