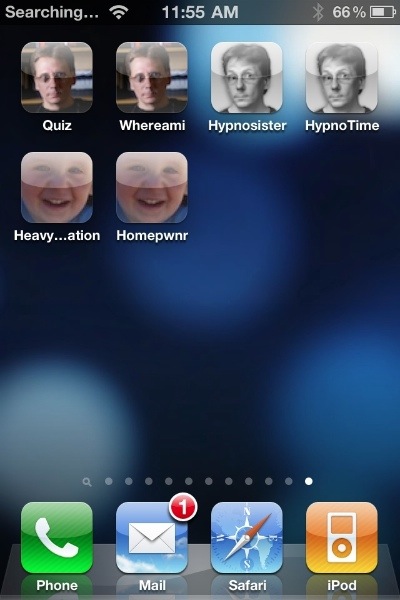 This week was probably some of the hardest learning I've done in many years. I've been in my own career for over 20 years now so challenges, while they do come up, are spread out over time. This week was not the case. I felt very odd being back at that square one place of a new skill when everybody around me walked in with so much more experience.
On the plus side, I think all things considered I kept up quite well. I have no doubt that taking this class was a good choice, and I think what I learned this week alone would have taken me 2 years to learn on my own, if I was able to learn it at all.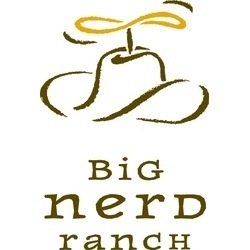 I think part of the secret here was having very supportive teachers that would help you past thing road blocks that you were most certain to hit. Instead of banging your head against the wall for hours or days on end, you could raise your hand and not only get the answer, but usually some other insight into the problem and how to avoid it in the future.
Just like when I took a engine rebuilding class back in high school and had an immense appreciation for the fact that a car works at all given all the things that need to be just perfect, I find that every application I look at now on the mac and especially the iPhone looks different to me. I have a new appreciation for what had to happen for the program to run at all, but on the flip side I can also pickup on some very poorly written applications and have some idea of why they are not working quite right.
The overall summary of this week is two fold. First, I know I can do this. I've done more this week and understand more than ever before. And second, this is the start of a long journey. Being a programmer (just like being in the video production field) is something you learn and continue to learn as long as you're doing it. A year from now I won't be "done learning" how to program and know it all, I will never know it all and never be close to knowing it all. But I will continue to learn it and improve. The good thing is, I love to learn.
The other highlight of my week was meeting Alex Lindsay. He's been a star in the video production world for many years and I've really looked up to him. Aside from running the Pixel Corp and working on Star Wars, he's just a very talented person that's also a great teacher. Through his podcasts and articles on the web I've learned a lot from him over the years.
There are so many ways that we're alike in terms of our interests, lives and careers that over the years I've started to refer to him as "My brother from another mother" to my wife Brenda (but eventually just shortened it to "my brother"). So needless to say I was excited that he was taking the class as well this week.
While there were not many opportunities to be social outside of the class, I did manage to get a photo with him at the end of the class.
So all is well that ends well. I'm very appreciative that Brenda gave me her blessing to spend the week being the nerd that I am. Whenever I'm gone it's always harder and she's always very good about it. My hope is that in years to come the time/money invested here will start paying some dividends back to both of us.