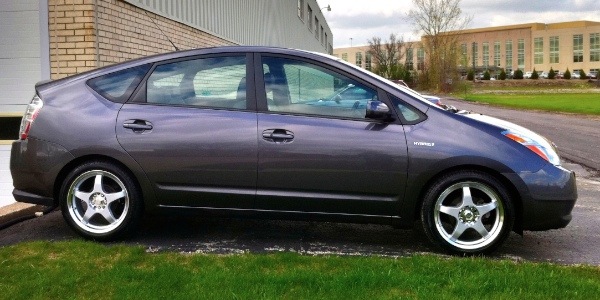 After 5 years, the Prius is finally paid off, and to celebrate I decided to buy it a new pair of shoes. Well, maybe not so much to celebrate the payoff but more because the tires were so bald that I would practice drifting on a regular basis on the way home. I was actually getting pretty good at it and was thinking of competing.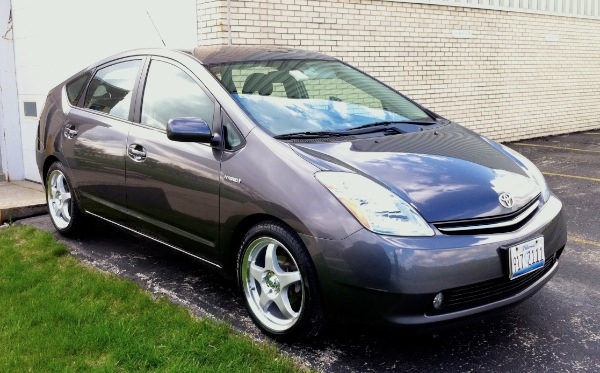 I wanted to get a much wider tire, so I also had to get different wheels, and if you're going to get new wheels why not make them nice and shiny!
This is a before photo with the stock wheels/tires.