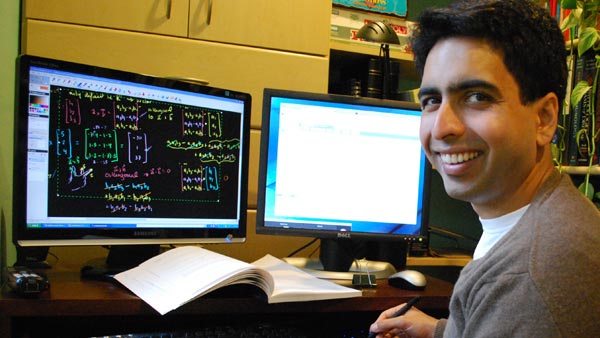 As is usually the case when I watch 60 Minuets, I was inspired by a story. This story was on a educational website called Khan Academy. It's a free website that has a knack for teaching some of the more complicated school subjects, like chemistry, calculus and economics. It's really amazing because it's a great way to teach both kids and adults and it is totally free.
To be inspired, watch the 60 Minuets story below and then go check out the website yourself. I'm actually interested in taking another stab at more advance math that I was never successful at picking up in high school. It's very tempting.
But they have literally hundreds of topics, so check it out and see if something interests you.
[pro-player width='600′ height='338′ type='video' image='http://tomchak.com/blog/video/2012-0906_60Min_StoryKhanAcademy_Blog.jpg']http://tomchak.com/blog/video/2012-0906_60Min_StoryKhanAcademy_Blog_1.5_.mp4[/pro-player]