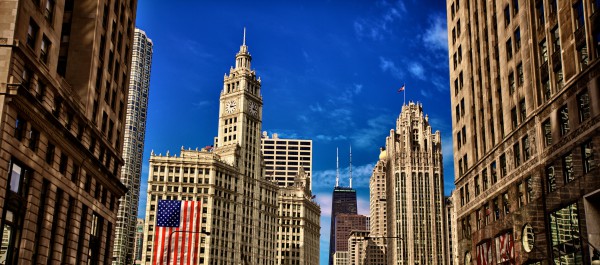 I'm Editing on-site in Chicago today, and tomorrow in Forrest Park. It's always great coming to the city especially on a nice day.
What is amazing to me is how much the edit system itself has changed over the years.
Back in 2004, this is what my edit system looked like in Hong Kong. So not only was it a lot of gear, but it was taken half way around the globe.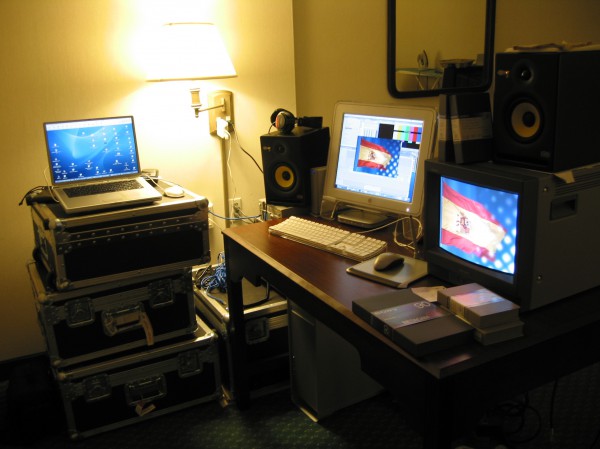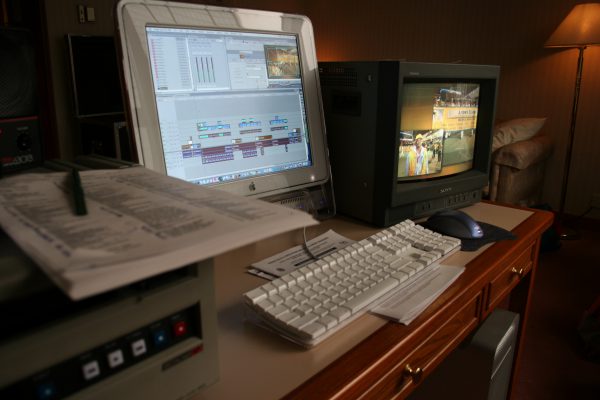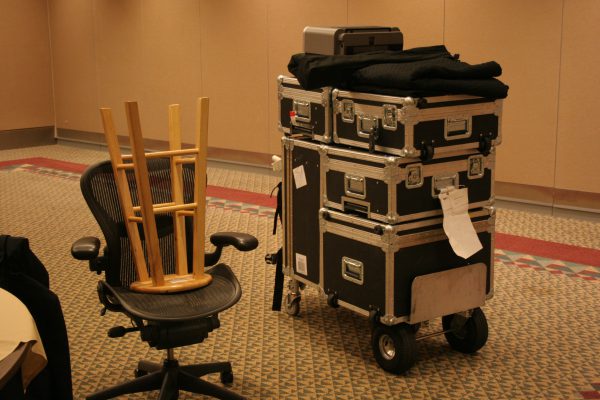 And today, almost 10 years later, this is what it looks like.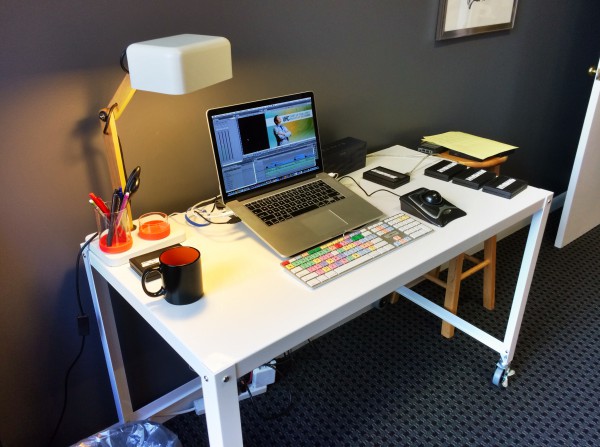 Instead of 4-5 cases ranging from 70-110 lbs, I have a single case that weighs about 30 lbs. And it does everything the old system did and more, but it also does it faster.