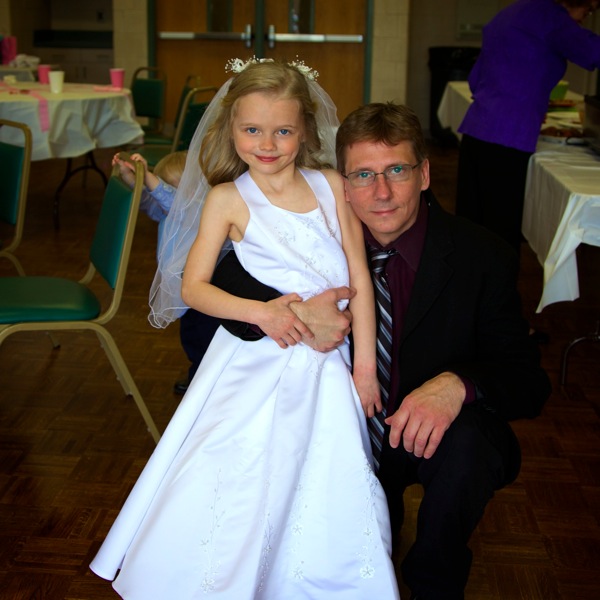 I had the great privilege of being the official photographer (as in "hey sister, want me to take some photos today?") of my niece and goddaughter Madison.
I'm used to taking photos of our kids all the time, but it was nice to have somebody that takes direction and can actually hold a pose if you ask her too!  She was a great little model and looked so beautiful. I couldn't help but think she looked like a little bride.
As anybody who takes photos knows, it's all about practice and just taking photos all the time. On average I probably take 500-700 a month all year around, and it helps me learn from my mistakes as I go. One thing I learned on this job is that I need to learn how to pose the subject. I was kind of at a loss as to what she should do, where she should put her hands and so on. I did my best, but it was a lot of guess work. So moving forward I plan to learn more in that area. With the kids this has never been a necessary skill since they don't sit still for anything, let alone take posing direction.
Some are my favorites are below, and the rest are on Flickr.